Golf Tournament - Saturday August 12th 2023 Annual Andy Rickert Memorial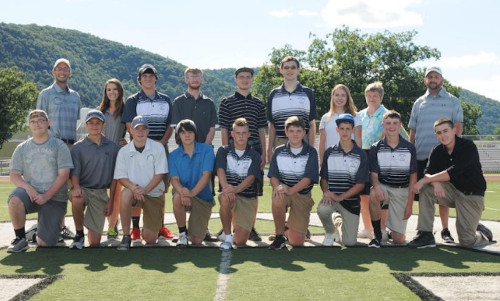 This year's golf event will be held Saturday, August 12th at Shepard Hills Country Club, 17 Chemung Street, Waverly, NY 14892.
The golf event is limited to 64 two-person teams. Cost for each two-person team is $200 and includes green fees, cart, tee gift, skins, tee gift, and dinner immediately following the tournament. Non-golfers are welcome to attend the dinner for $25.00 which will begin at 6:30pm.
Each 2-person team will be allocated to one of three Divisions (Male/Male, Female/Female or Mixed) and flights will be determined based on the distribution of teams in the event. Cash prizes will be paid for each flight.
Shotgun start will be at 12pm.
Please indicate if you have a preferred playing partner team and we will try to accommodate in scheduling.
Golfers: Please provide Golf Team Registration information below and include a check for $200 made payable to Andy Rickert Memorial. Registration will only be valid if payment is included. Registrations and payments received after the 64 Team will be placed on a waiting list for possible accommodations.
Shepard Hills members will issue a credit from Shepard Hills.
Proceeds from this event will help fund:
• Annual Athens High School Golf and Baseball scholarships in Andy's name
• Supporting a family in need at Christmas
• Special Projects for the Golf and Baseball team at Athens High School
• Identified needs of an individual playing golf or baseball
• Identified needs of a resident or entity within Bradford County